Tech-Watch Weekly
TATRC Tech-Watch Weekly
A weekly collection of COVID-19 focused Telemedicine articles, emerging technologies, clinical guidelines, and workflows from across industry, academia, medical research, and government. Brought to you by the USAMRDC's Telemedicine & Advanced Technology Research Center.
Week of January 10 - 16, 2021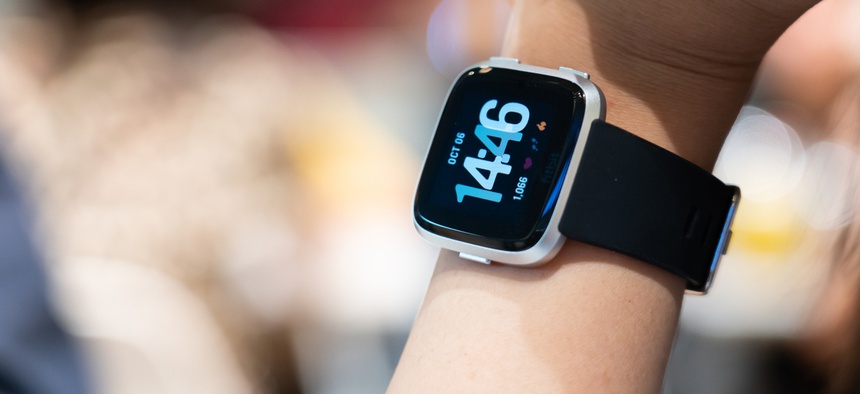 Army Picks Fitbit to Develop Wearable Presymptom COVID-19 Detectors
The health and wellness wearable company plans to use the award to partner with the Feinstein Institutes for Medical Research to expand testing of its internally developed algorithm.
Read more
---
What does military AI need to detect COVID? Data from wearables
WASHINGTON — The U.S. Defense Department is expanding a research study that detects potential COVID-19 infections through wearable devices to "several thousand participants," officials announced Tuesday.
The project, from the Defense Innovation Unit, Defense Threat Reduction Agency (DTRA) and Philips Healthcare uses artificial intelligence to analyze biometric data to detect potential COVID-19 infections in asymptomatic and pre-symptomatic carriers and slow the spread of the virus.
Read more
---
What AI Can–and Can't–Do in the Race for a Coronavirus Vaccine
The precious few molecules that could end the COVID pandemic are hidden by millions that can't. Can AI help find them in time?
In an achievement that would have startled biomedical researchers merely a year ago, vaccines against COVID-19 were already being tested in humans this past March, less than three months after the initial outbreak was identified in China.
Read more
---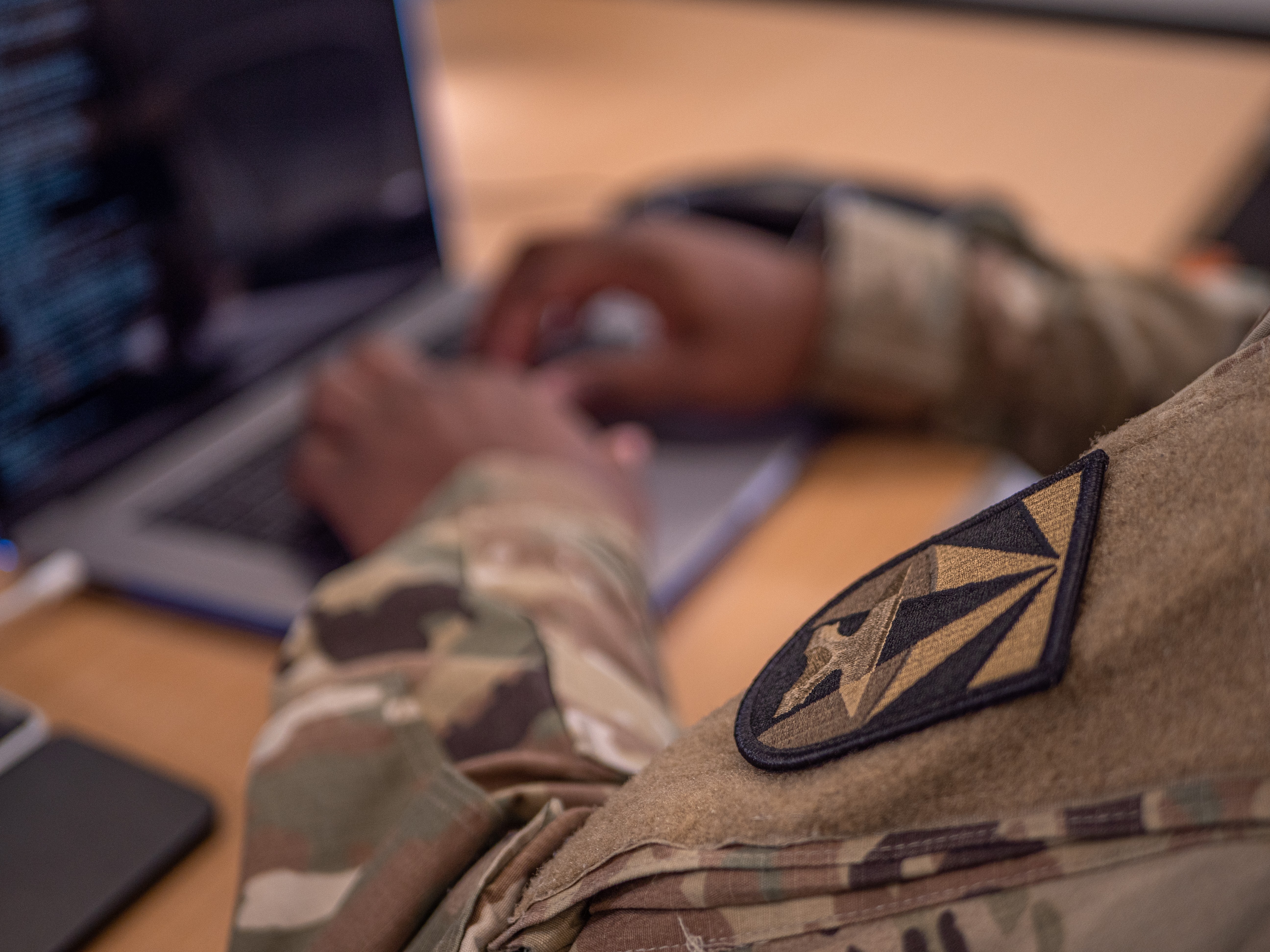 AFC remains future-focused while supporting present challenges
Austin, Texas -- In the midst of a global pandemic, U.S. Army Futures Command has stepped into the fray to support the nation's response effort, while forging ahead on Army modernization priorities during 2020.
Read more
---
Partnerships, COVID-19 are catalysts for enterprise virtual health
In the pre-COVID-19 world, nearly all health care was delivered in person within brick-and-mortar facilities. Telehealth, referred to in the Department of Defense as virtual health or VH, was a promise of the future—a capability whose time had not quite yet arrived. VH, in those pre-pandemic days, and years, was relegated to pilot demonstrations and to specific specialties such as behavioral health delivered in limited settings.
Read more
---
DOD utilizes 3D-printing to create N95 respirators in the battle against COVID-19
In response to the COVID-19 global pandemic, the U.S. Army Medical Materiel Development Activity's Warfighter Expeditionary Medicine and Treatment Project Management Office, as part of the U.S. Army Medical Research and Development Command's Additive Manufacturing Working Group, has played an integral role in the ramped-up effort to produce N95 respirators for healthcare and frontline workers across the nation.
Read more
---
Department of Defense Medical Team Assisting With Pandemic Response In Riverside
A team of approximately 20 federal military medical personnel are providing support treating COVID-19 patients in Riverside County.
The team arrived Thursday at the Riverside University Health System-Medical Center to support hospitals in the region that are strained by a crush of patients requiring hospitalization and intensive care treatment.
Read more
Week of January 3 - 9, 2021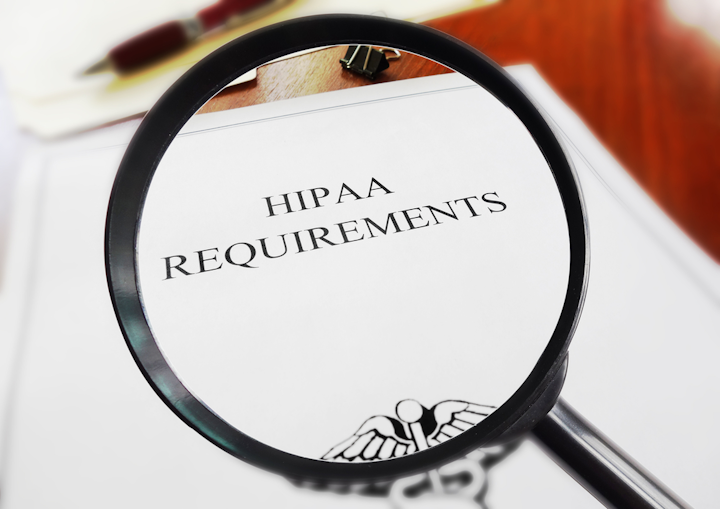 OCR Clarifies HIPAA Guidance for HIEs Sharing Public Health Data
The updated guidance answers key questions around health information exchanges and disclosing PHI during a public health emergency
The Office for Civil Rights (OCR) has updated guidance on how HIPAA permits covered entities and their business associates to use health information exchanges (HIEs) to disclose protected health information (PHI) for public health purposes during an emergency."
Read more
---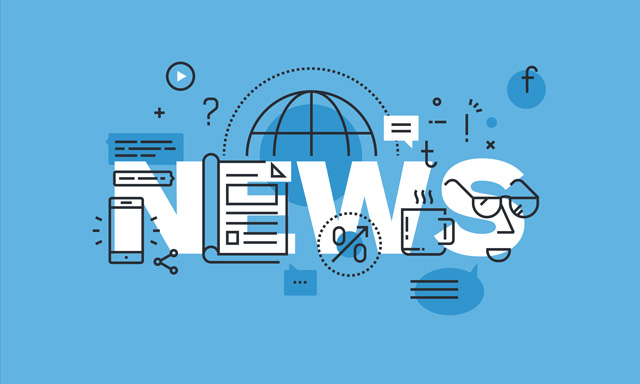 New technology allows local healthcare students to learn from home
ROANOKE, Va. – The pandemic has sparked the launch of a new virtual learning program for future nurses.
It's called eHospital, a health care simulation platform for ECPI University students that includes many areas you would find in a hospital-like operation, patient and emergency rooms, a medical lab and more."
Read more
---
SwRI is developing machine vision tool to improve military medical training
Southwest Research Institute is developing a machine vision tool to help the U.S. Department of Defense assess the biomechanical movements of military medical personnel during training exercises.
Read more
---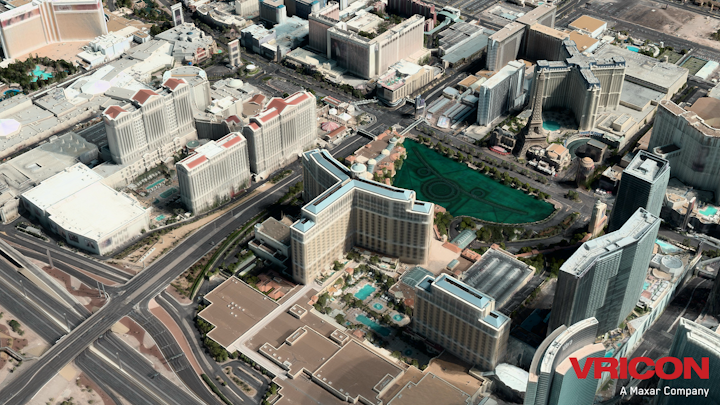 Simulation and mission rehearsal relies on state-of-the-art computing
Artificial intelligence (AI), machine learning, and virtual reality are becoming essential parts of today's military simulation and mission rehearsal to keep warfighters on the cutting edge.
Read more
---
Returning to 'Normal': Non-Invasive Screening Via Vocal Analysis
A return to normalcy requires us to address the limits of current testing approaches and broadly deploy reliable screening tools that facilitate early detection and encourage more focused testing of those at high-risk of spreading the coronavirus.
Read more
---
How computational modelling is transforming medicine
Computational modelling has been brought under the spotlight during the COVID-19 pandemic, with scientists trying to predict how the SARS-CoV-2 virus will spread. But epidemiology is not the only medical field in which modelling is sparking breakthroughs, as Sam Vennin explains
Read more
---
Interview: Dr Duncan Bootland, Medical Director, Air Ambulance Kent Surrey Sussex
Mandy Langfield spoke to Dr Duncan Bootland, Medical Director of Air Ambulance Kent Surrey Sussex in the UK, about how medical care onboard helicopters has changed for the better, and why ongoing research and education is key to keeping standards of care as high as they can be
Read more
---
The views, opinions and/or findings contained in these articles are those of the author and do not necessarily reflect the views of the Department of Defense and should not be construed as an official DoD/Army position, policy or decision unless so designated by other documentation. No official endorsement should be made. Reference herein to any specific commercial products, process, or service by trade name, trademark, manufacturer, or otherwise, does not necessarily constitute or imply its endorsement, recommendation, or favoring by the U.S. Government.