December 2020
TATRC's Director Spreads Some Cheer at the Holiday Town Hall
December 31, 2020 | Download PDF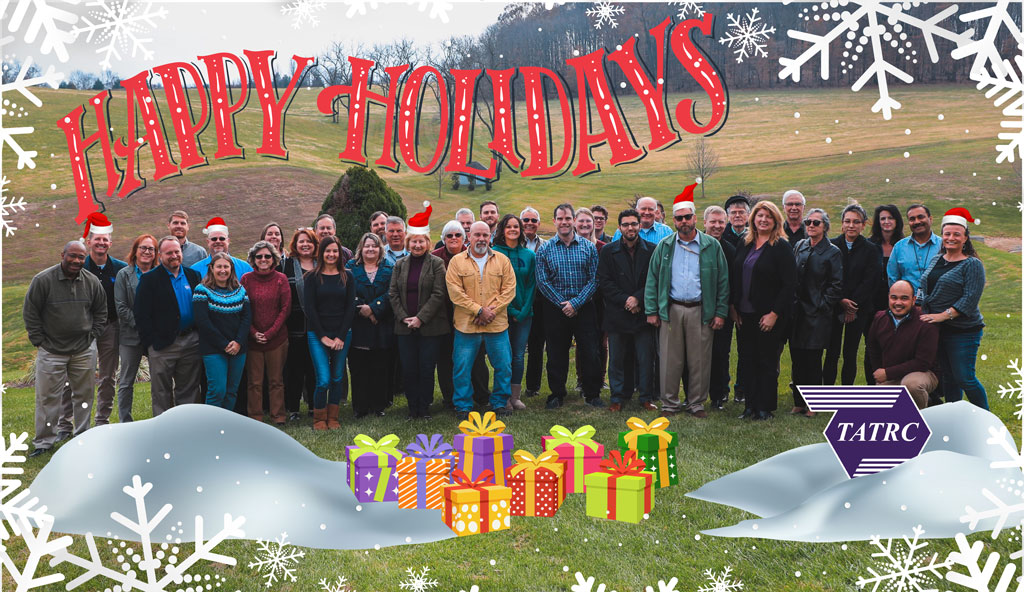 ---
Normally the month of December finds the TATRC team celebrating the festivities of the season, munching on cookies, and "making spirits bright" in person. While the COVID pandemic didn't allow us to gather for our annual Holiday bash the "normal" way, we didn't allow it to steal our joy.
Instead, Team TATRC came together 'virtually' on a Teams call, with the entire organization participating in a special Holiday-Edition quarterly Town Hall! Led by our 'commander-in-cheer,' COL Jeremy Pamplin rallied the troops and kicked off the holiday season by reminding everyone how thankful he is for the fellowship and friendships that we're lucky to have within our TATRC organization.
COL Pamplin covered a wide range of topics, including our biggest current projects, upcoming developments, a warm welcome to the newest staff members joining the team, shout outs and accolades to key personnel, and a recap of all of our noteworthy accomplishments from the past year! These Town Halls are always a great opportunity to catch the team up on all things "TATRC," and for everyone to get together as a group, especially as we continue to work remotely. As always, the message was of positivity and reinforcement, with COL Pamplin summing up to the team, "Keep driving forward, keep delivering the technologies and the tools that enable good caregivers to do their jobs even better. That's our mission and if we continue with that in mind, we will be successful."
Of course, no TATRC holiday event would be complete without the famous "Year in Review" video, put together by the PAO team! While not as traditional as past years (thanks to COVID), it still provided a nice recap of the year, with some good laughs and great memories of what has turned out to be a pivotal year for TATRC. Team TATRC is looking forward to a bright and innovative new year!
This article was published in the March 2021 issue of the TATRC Times.