December 2020
Science Director's Corner: Maintaining Research While Delivering In the Real World
December 31, 2020 | Download PDF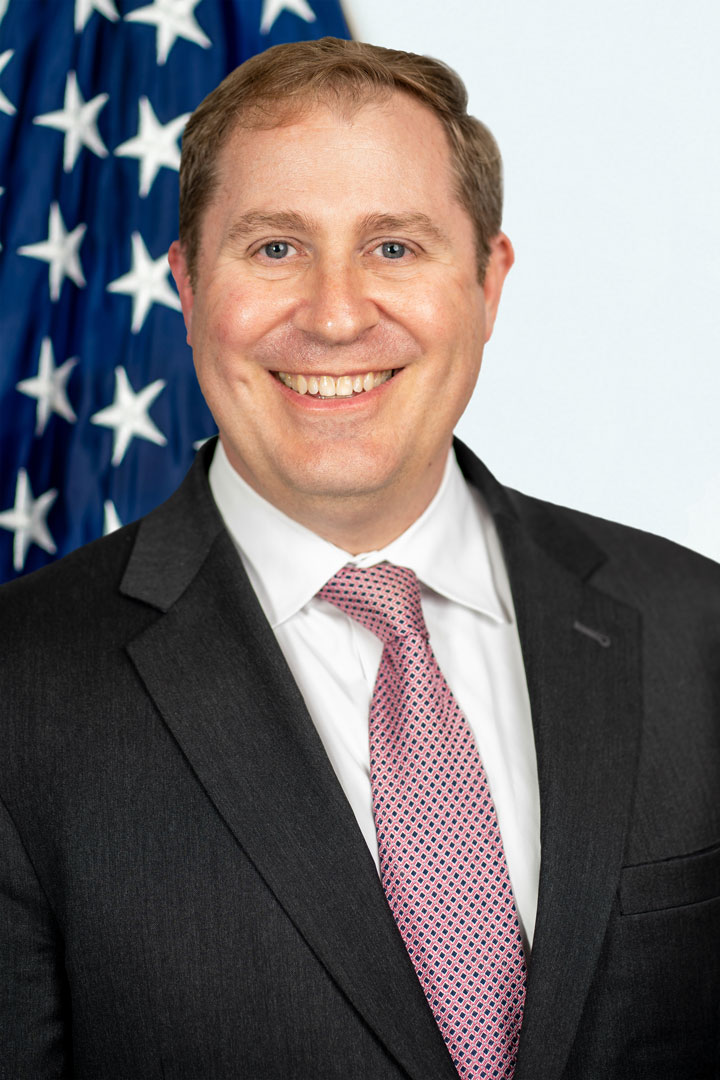 Many things changed when COVID-19 hit and the lockdowns began in March 2020. The majority of us began working from home, which meant living much of our lives on Teams, Zoom calls, and other virtual meeting platforms.
TATRC leveraged COVID use cases to accelerate the development of technology solutions for disasters including large scale combat operations. Indeed, since MRDC's Commander BG Michael Talley challenged TATRC to propose ideas to positively impact COVID-19, TATRC has been working at proverbial 'warp speed' on the National Emergency Tele-Critical Care Network (NETCCN) project, Technology in Disaster Environments (TiDE), and associated projects. Funding in the amount of $45M in additional CARES Act funding for these civilian COVID activities from the U.S. Department of Health and Human Services Assistant Secretary for Preparedness and Response (https://www.tatrc.org/www/resources/docs/HHS-and-MRDC-TATRC-Partner-to-Forge-the-Future-of-Telehealth.pdf) has further cemented this shift.
In reality, this new COVID work has accelerated rather than detracted from TATRC's traditional mission. During the time of COVID, TATRC teams supported the cyber exercises at Ft. Gordon and TATRC has continued to lead the Medical Assist Support Technologies (MAST) Research Portfolio, including the development and submission of several strong proposals for future research. In addition, TATRC has set the foundation for military transition of its NETCCN and TiDE activities through hosting multiple 100+ stakeholder meetings, and briefings for the Defense Health Agency and other activities.
Another big change has been the execution of research timelines. Traditionally, TATRC has focused on applied research and development with the goal of transition to military advanced development. This tedious process can take years. The COVID fight and use of CARES Act funding has challenged TATRC to deliver measurable impact on COVID-19 in the immediate term. This has required TATRC to accelerate its work to move from concept-to-reality in weeks and months. NETCCN began with a two week sprint, followed by evaluations and down-selection, followed by another sprint that included simulation testing, evaluation, and more down-selection. The severity of the pandemic pushed Team TATRC to bring NETCCN to the forefront of the COVID fight within just months of its conception. The speed with which this process took place was the first of its kind to be seen within a research project of this magnitude.
In addition, it has pushed us to work in ecosystems instead of pieces or parts. Successfully building and deploying NETCCN has required TATRC to manage both the technical aspects of the project – things like ensuring that NETCCN platforms "work" but also that there are licensed, credentialed, insured and trained clinicians as part of the teams to staff them and sites recruited to test them with actual COVID patients in the U.S. healthcare system. It has required TATRC teams to get smart on the Centers for Medicare & Medicaid Services codes and licensure rules, waivers, and all sorts of acronyms that describe the rapidly evolving governance framework for telehealth in our Nation.
This task has not been easy. Taking the time to be rigorous in evaluation and simulation testing approaches in the midst of rapid sprints (and a pandemic) has been a strain. So has developing and submitting the necessary Institutional Review Board applications to collect data and complete research and standing up a data commons. But the efforts that we have made not to lose the research during the crisis will pay off handsomely in the future with unique and new data, capabilities, and insight from this pandemic that we'll apply to future disasters and military medicine.
This article was published in the March 2021 issue of the TATRC Times.