September 2020
A Message from the Director
September 30, 2020 | Download PDF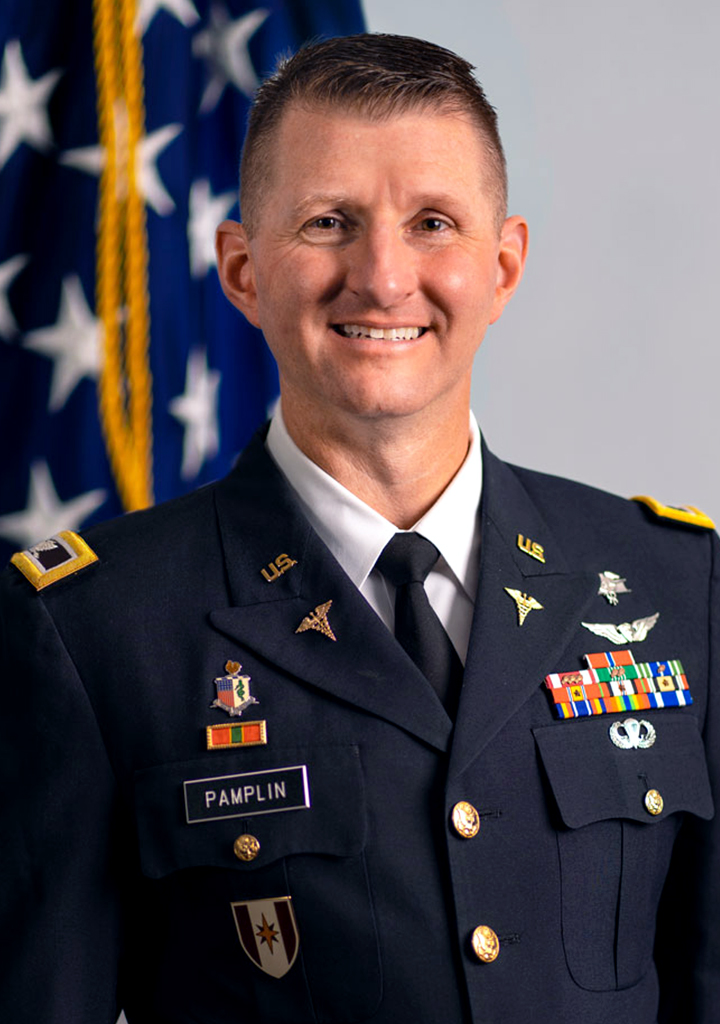 2020 – What a year it has been!
To put it lightly, 2020 was a year of great change. Unexpected challenges, stress, and uncertainties crept into every aspect of our lives, disrupting and reshaping how we behave and interact as a society. One constant through that change, however, has been the spirit of Team TATRC and the incredible efforts that each and every one of the staff has given in support of our mission. For the past eleven months, we have plowed and tilled and planted – a lot of hard work. But they say you reap what you sow, and as a result of all that work, we are growing in size, portfolio, and notoriety! People are noticing the outstanding work this team has done. And I couldn't be more proud.
Though we have weathered the storm this far, we are far from finished. In a way, it's just beginning; as TATRC evolves into its next phase as an Army research lab, there will be more change – in organization, processes, faces, and spaces. What will not change, however, are the values that comprise the very core of TATRC's existence – how we work together, our culture of innovation, our hope in what is possible, and our enthusiasm for discovering the next great thing that makes a difference for Warfighter health and casualty care on the battlefield of tomorrow.
As we return from the holidays, I want to commend Team TATRC on their exemplary work and encourage everyone to keep doing it in the months and years to come. I am thankful to have such dedicated and passionate individuals committed to our mission of fusing data, humans, and machines into solutions that optimize warfighter performance and casualty care, both inside the organization and to you, our extended family of incredible partners and longstanding colleagues across the Nation.
While we continue to face these uncertain times, know that we'll all get through it together and come out stronger in the end, prepared to conquer what is sure to be TATRC's biggest and best year yet!
Cheers and Best Wishes to All of you in the New Year!
This article was published in the January 2021 issue of the TATRC Times.