September 2020
Appreciation & Accolades for our Acquisition A-Team
September 30, 2020 | Download PDF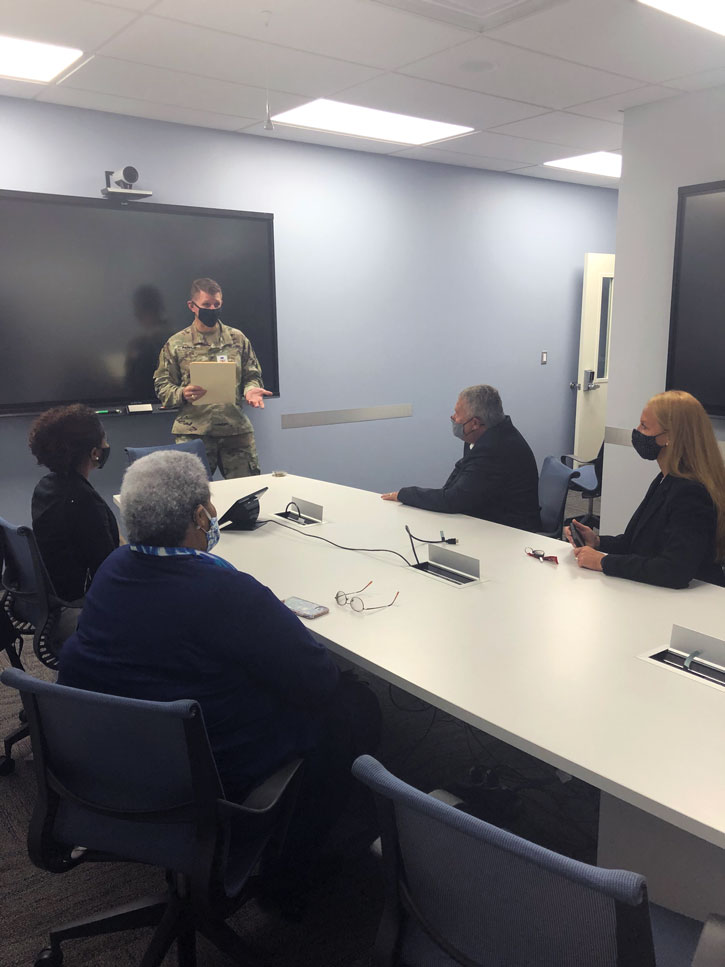 TATRC was honored to host Ms. Thea Hofgesang, Director of the U.S. Army Medical Research Acquisition Activity (USAMRAA) and members of USAMRAA's Service Team 6, who are assigned to execute the contracting needs of TATRC, to present them with accolades and awards for their recent acquisition support. Mr. Jeff Bartlett, Contract Specialist, Ms. Cortney Eyler, Contract Specialist, Mr. Chris Sherman, Supervisory Procurement Analyst, Ms. Cheryl Miles, Contract Specialist, and Mr. Jon Gonzalez, Supervisory Contract Specialist have all been instrumental in the critically important research initiatives that Team TATRC has been working on in the face of COVID-19, and their outstanding efforts went above and beyond.
Each of the individuals from Service Team 6 were awarded a Certificate of Appreciation & Recognition, and a TATRC Director's Coin for providing exemplary customer service and expeditious turnaround on the extensive contracting requirements for TATRC's National Emergency Telecritical Care Network (NETCCN) initiative. Their untiring efforts have laid a solid foundation for execution of this extremely vital research initiative in response to COVID-19 and the global pandemic that the world is facing. Their involvement and quick response throughout this deadline-intensive funding period have aided the expansion of advanced medical technology research and development in both national and international arenas alike. Their dedication to our rigorous contracting needs allowed TATRC's subject matter experts to stay focused on furthering the science as well as our mission in support of the Army's response to the COVID crisis.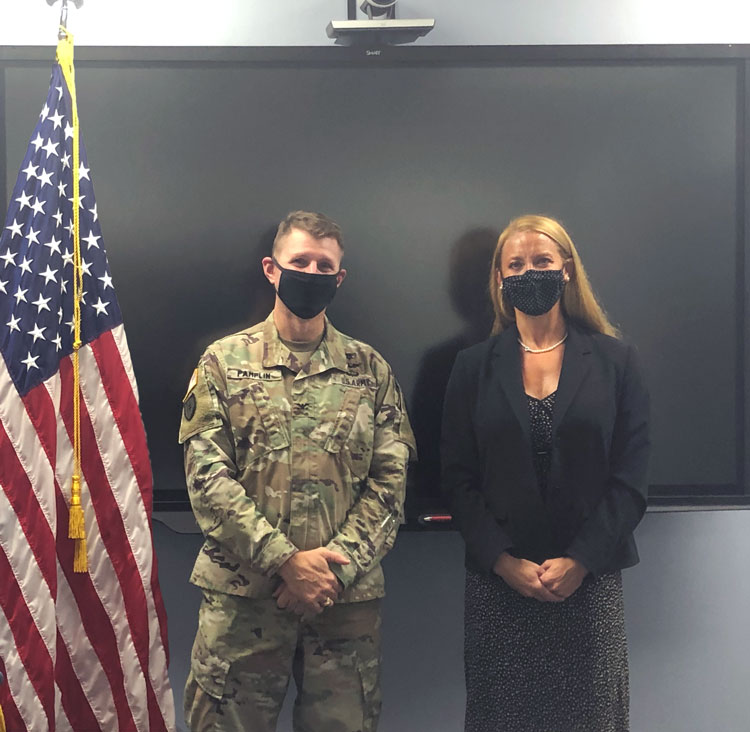 TATRC was honored to host Ms. Thea Hofgesang, USAMRAA Director, and Service Team 6 members.
---
Thank you to Service Team 6 for being such incredible partners! We appreciate all you do for Team TATRC!
This article was published in the January 2021 issue of the TATRC Times.