March 2020
TATRC Welcomes the Arrival of NEW Science Director
March 31, 2020 | Download PDF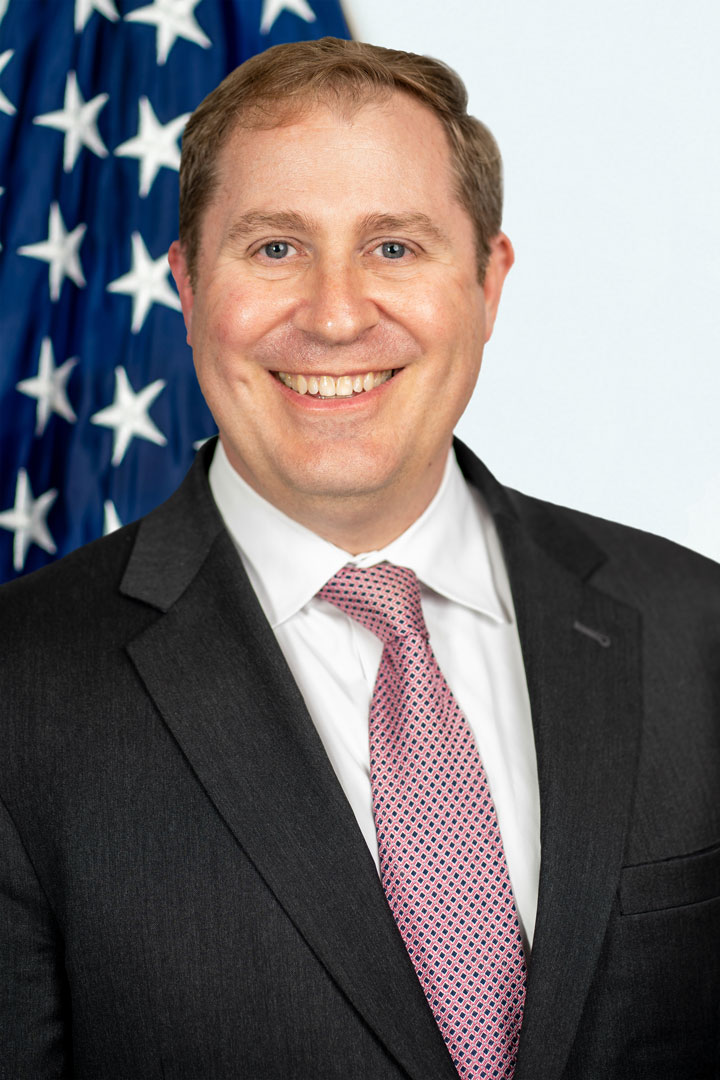 Please join us in extending a very warm welcome to our newest addition to join TATRC's Command and Leadership Team. Mr. Matt Quinn joins the Team as TATRC's third Science Director! Mr. Quinn officially began his tenure with us in early March, and we are thrilled to have him on board!
Matt brings federal, private sector and military experience to TATRC. Most recently, he served as Senior Advisor for Health Technology for the Health Resources & Services Administration (HRSA), the primary federal agency in the U.S. Department of Health and Human Services for improving health care to people who are geographically isolated, economically or medically vulnerable. While at HRSA, Matt was recognized with the FedHealthIT100 award for driving change and advancement in the Federal Health IT ecosystem and received the HHS Distinguished Service Award, the highest honor granted by the department.
Mr. Quinn was previously Managing Director of Intel's Healthcare and Life Sciences business on the East Coast, Director of Healthcare Initiatives for the Federal Communications Commission (FCC), authored key NIST guidance on improving health IT usability and as a Senior Fellow at the Agency for Healthcare Research & Quality, worked to realize the value of health technology in emerging models of care delivery. While at Intel and FCC, Matt testified before both the House and Senate on advancing telehealth and other health technologies. Before joining government, Mr. Quinn was the Healthcare Industry Manager for Teradata, responsible for healthcare strategy and partnerships for the "big data" analytics company, led GE Healthcare's "Six Sigma for Healthcare" consulting services and data analytic products, helped build an early health analytics company, and served as an Army Engineer Officer. Matt earned an engineering degree from the United States Military Academy at West Point and an MBA from Colorado State University.
Since joining TATRC, Matt has been deeply involved in our cross-lab efforts to combat the COVID pandemic through the National Emergency Tele-Critical Care Network (NETCCN) project and the Technology in Disaster Environments (TiDE) projects that will follow. Because these projects, like the pandemic, involve both the U.S. healthcare system and military medicine, Mr. Quinn's deep relationships throughout the Department of Health and Human Services and other agencies have been helpful in garnering support and integration of TATRC's efforts into broader initiatives.
While the COVID work has been primary, Matt is looking forward to focusing on non-COVID projects and expanding the scientific productivity of TATRC. As the organization moves to becoming its own command and shifts to support more intramural research, he seeks to establish the systems and processes to support TATRC staff in serving as Principal Investigators for projects, publishing in peer-reviewed journals and establish measures and metrics to measure the "science" of TATRC. In addition, Matt plans to focus on fostering collaboration among TATRC labs, fellow MRDC labs, and partnering with other government agencies.
Matt lives in Poolesville, MD, is married to Patricia and has three kids: Siena, who is 15 and a rising sophomore at Poolesville High School and twin 10-year-old boys named Hunter and Taylor. He enjoys aquariums, hiking and fishing and is looking forward to the end of the pandemic to begin traveling again.
With our Leadership team now complete, we're firing on all cylinders and readier than ever to tackle the important work that lies ahead for TATRC.
This article was published in the September 2020 issue of the TATRC Times.