September 2019
MP7: TATRC Participates in Highly Immersive Prolonged-Field Care Training Event
September 30, 2019 | Download PDF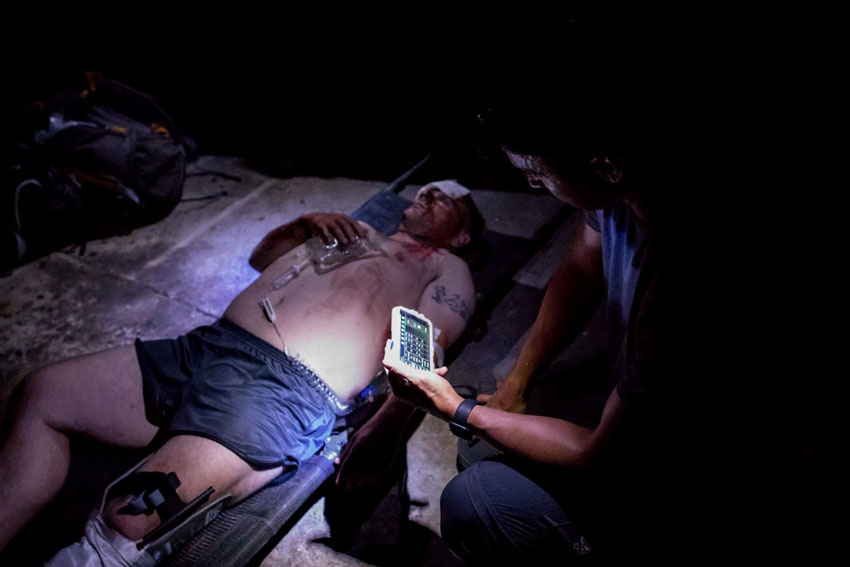 A Green Beret Medic assigned to 4th Battalion/3rd Special Forces Group (Airborne) utilizing BATDOK in support of a simulated burn victim during a prolonged field care training exercise July 18, 2019, in Greenville, N.C. (U.S. Army photo by Sgt. Steven Lewis)
---
From 16 - 19 July, COL Jeremy Pamplin, TATRC's Director led Mr. Ron Yeaw, Mobile Health Innovation Center Deputy Lab Manager, and Mr. Jimmy Gaudaen, Project Officer to the North Carolina mountains where they participated in the 7th Mountain Path (MP7) Prolonged Field Care (PFC) Training event with the 4th Battalion/3rd Special Forces Group (Airborne) at Ragged Edge Solutions (RES) Training Center in Tarboro, NC. Ragged Edge Solutions, LLC is a training and education company that provides comprehensive, realistic PFC training anchored on curriculums tailored for every level of provider based on Swedish Remedy, formerly the model of combined Special Operations Forces (SOF) field medical training. This field offers a flexible and adaptable training, testing, and research environment that allows military SOF to rapidly investigate new approaches, new educational materials, and new technology products to determine their value to other training environments and platforms.
Two SOF teams, each with one 18D medic and 4-6 operators, participated in the training. COL Jeremy Pamplin participated as an instructor and lane proctor while Mr. Ron Yeaw and Mr. Jimmy Gaudaen were observers. The training consisted of 2 days of didactic, hands-on education, a morning of mini-PFC scenarios (crush injury, burn resuscitation, and bullet wounds), and an 18 hour capstone PFC simulation exercise on two separate lanes. On each lane, teams managed 2-4 casualties at a point of injury and then needed to evacuate these casualties back to "friendly lines" by way of 1 or more safe houses. On one lane, the team also experienced a simulated MASCAL event (5 patients from CBRN explosion).
Overall, this training provided researchers' a better understanding of the constraints and challenges of medical care in austere and remote settings and helped them to better study and deliver more viable solutions. The RES Training Center may offer collaborative opportunities to study emerging technologies and prototype solutions using a reproducible model for casualty care in the context of interest.
According to COL Jeremy Pamplin, "This is currently the most realistic PFC training in existence and provides the best situational awareness of the context, constraints, and challenges that PFC poses to our medical force. Providing opportunities for researchers to witness this type of training and/or combining this type of training environment with a research model like the Tele PFC study, may offer unique and fruitful opportunities to better understand the care-context that needs solutions and to develop, study, and test these solutions effectively."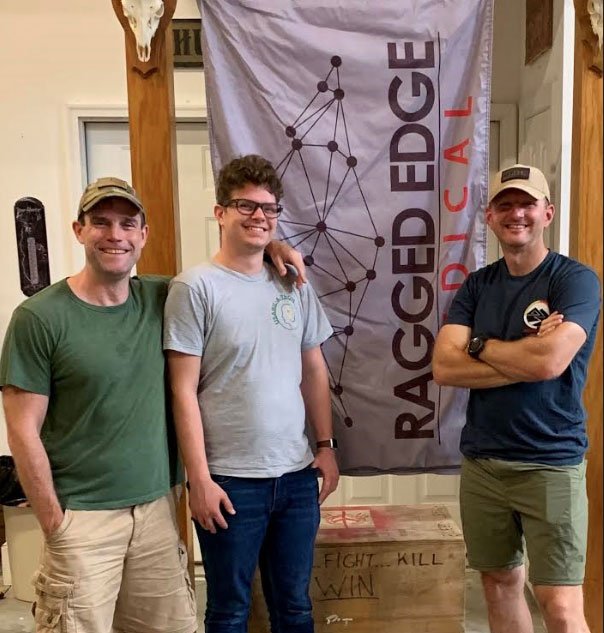 As TATRC continues to look ahead at the potential of staging similar research training capabilities on premise, experiences like Mountain Path and the recent TATRC Tele-PFC Demo with our partners from Madigan Army Medical Center, helps grow our own bench as well. COL Pamplin, did add the caveat though that, "not all lessons from these scenarios will translate to conventional force medical solutions, however the medical care and medical needs will be the same."
Mr. Ron Yeaw felt the training was a paradigm shifting event. "Personally, having not ever been deployed or been up close to medical training before participating in this event, allowed me to open my eyes. It's 4 am, you've been on your feet for 16 straight hours and you're thinking to yourself 'wow, this has to be over soon.' Then three guys kick open the door screaming about a chemical explosion of sorts, and you realize… no, we are just getting started. Understanding how medical technologies can fit in that environment is humbling to say the least."
For more information on Mountain Path, please visit www.raggededgesolutions.com.
This article was published in the March 2020 issue of the TATRC Times.