June 2019
It's PR2ME Time for the Army National Guard
June 28, 2019 | Download PDF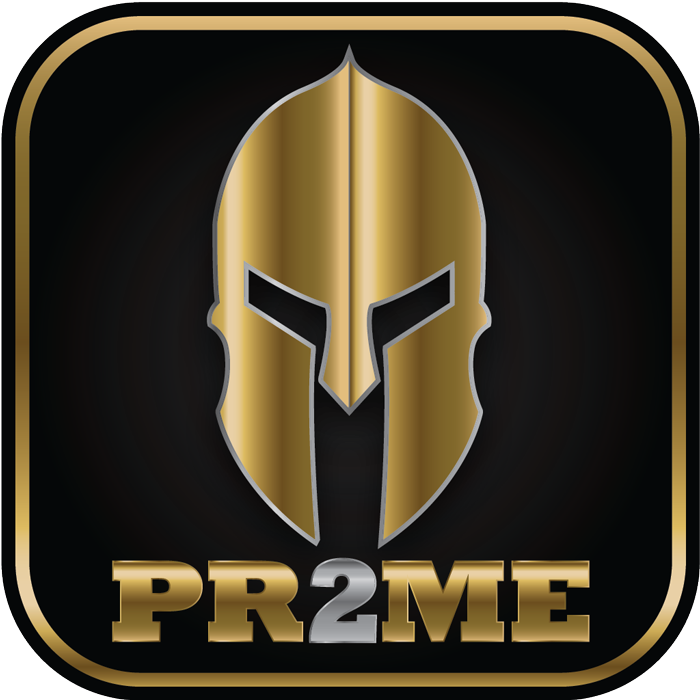 The 2019 Army National Guard's (ARNG) annual Medical Team Conference (MTC) was held at Camp Dawson, West Virginia from 4 - 10 May. Nearly 350 participants from the 54 States and Territories engaged in briefings, small group discussions, and interactive demonstrations, that all focused on innovation and process improvement as they support the Army's strategic priorities of lethality and sustained readiness. In attendance was Army Surgeon General at the time, LTG West, as well as the MEDCOM CSM, CSM Gragg, DSG for Mobilization, Readiness and Reserve Affairs, MG Dir, and BG Reese the HQDA Assistant SG for Mobilization, Readiness, and National Guard Affairs.
One presentation and demonstration that grabbed everyone's attention immediately was TATRC's Portal for Ready and Resilient Individuals using a Mobile Enterprise (PR2ME) - the mobile application that allows a user to complete the Soldier portion of the DoD Periodic Health Assessment on their personal smartphone or mobile device. The PR2ME app capability was developed by TATRC's Mobile Health Innovation Center (mHIC) through a partnership with the ARNG. mHIC employees Mr. Ron Yeaw and Mr. Rob Chewning were at the conference and participated in both the presentations and app demonstrations.
ARNG Deputy State Surgeons from all U.S. States and Territories get first glance at PR2ME.
"This timely mobile application will increase medical readiness and overcome some existing barriers to completing Part A of the PHA by Reserve Component Soldiers outside of the armory," said MAJ (P) Tim Cho, MD, MPH, Chief of Preventive Medicine and the Program Manager of the mobile application for the ARNG. In addition to the PHA, the application will allow for secure messaging, upload of fitness tracking data, surveys and access to a library of health and prevention information.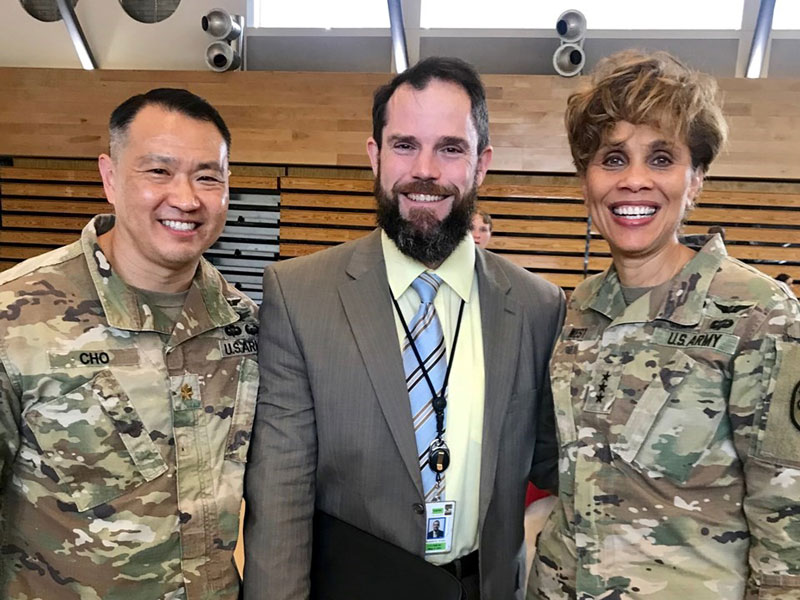 mHIC Deputy Lab Lead, Mr. Ron Yeaw, got valuable face-time with then-ASG, LTG Nadja West, as well as MAJ (P) Tim Cho, ARNG, during the ARNG's annual MTC.
Prior to the PR2ME demonstration, the ARNG / PR2ME team met briefly with LTG Nadja West to discuss the possibilities of this new platform. The team also provided PR2ME demonstrations to ARNG DSG BG Faris and ARNG Chief Surgeon, COL Michael Pelzner. Per COL Michael Pelzner, "I fully expect this app to go viral first across Guard Nation, then the Army, then the DoD."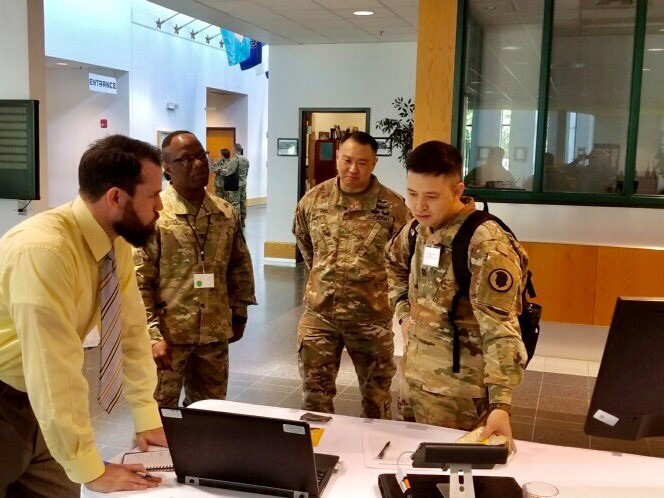 PHA Pilot Participants getting a closer look at PR2ME interface and rollout plan.
TATRC is finalizing development of the mobile application, and ARNG expects to roll it out to pilot units before the end of the year.
This article was published in the November 2019 issue of the TATRC Times.