June 2018
TATRC Helps New Partner Go Mobile
June 29, 2018 | Download PDF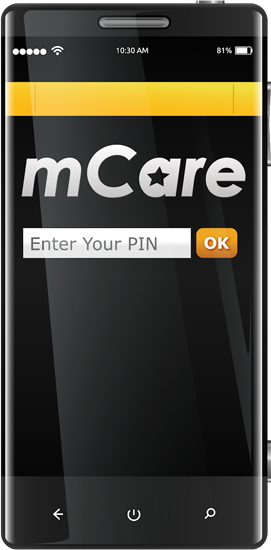 TATRC's Mobile Health Innovation Center (mHIC) is currently in active discussions with the Army National Guard (ARNG) to utilize TATRC's mCare platform to meet several of their own emerging mobile medical needs. ARNG and TATRC have signed a memorandum of agreement (MOA) that is in the final stages of legal review to begin the historic partnership. Once approved, the MOA will allow for the transfer of resources between the two organizations to make the mutual software development collaboration a reality.
The ARNG is a federal military reserve force of the United States. The ARNG is divided into subordinate units stationed in each of the 50 states, three territories, and the District of Columbia, and operates under their respective governors. The ARNG has an authorized end strength of 343,500 soldiers. The ARNG's Chief Surgeon's Office is looking to expand its ability to interact with its service members directly through their own personal smartphones.
Moving to a mobile platform is expected to enhance unit communication, increase service member readiness and increase access to medical support resources.
"We were looking for an efficient way to augment our current online medical services, as well as find a way to provide mobile access to our Guard Your Health Program," said COL Jeremiah Stubbs, Chief of ARNG Preventive Medicine. "After a thorough review of both commercial and federal solutions, we felt TATRC's mCare platform was the right way ahead. We are excited to be partnering with TATRC to bring these powerful capabilities to our Soldiers," Stubbs said.
mCare is an approved Military Health Systems solution providing bi-directional, HIPAA compliant, secure communications to and from service members' own personal electronic devices. It was developed in direct response to a healthcare delivery gap and to meet required case management contact rates for remote Service Members in transition. It received the highly coveted U.S. Army Greatest Inventions Award in 2010 and became a MEDCOM Program of Record in 2012. mCare exceeded more than 2 million Service Member encounters in 2017 alone.
Work between TATRC and ARNG is expected to begin later this summer.
This article was published in the June 2018 issue of the TATRC Times.